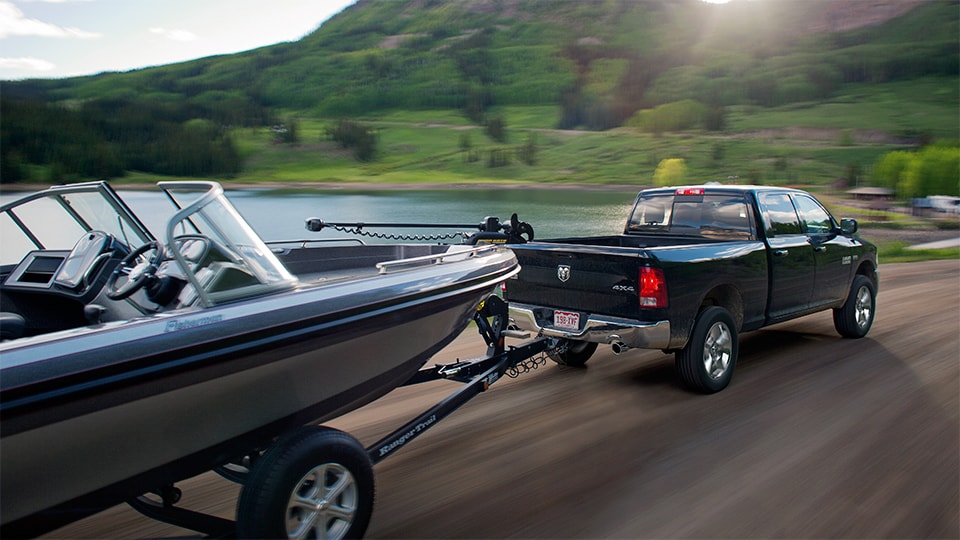 If you want to move mountains, but barely have the power to move your landscaping tools or home improvement equipment, then maybe it's time for an upgrade. The Ram 1500 is an excellent truck for all your light-duty needs, but you don't have to take our word for it, because with our help you can compare it to the closest competitors in its class. The Ford F-150 and Chevrolet Silverado 1500 say they have what it takes, but only you can decide if that is true.
Read through these brief comparisons to see how they stack up and then pay us a visit for a test drive if you live near Philadelphia, Trenton, Princeton, Lumberton, and Norristown. At Lucas Chrysler Jeep Dodge Ram we are dedicated to your happiness and satisfaction, so don't let the perfect Ram truck get away.
 

Ram 1500 vs. Ford F-150 in Lumberton

If you're looking to go farther, the Ram 1500 is a wise choice, because it offers a more generous fuel economy rating than the Ford F-150.
You may not always need to travel the highway, but when you do it is nice to know that your Ram truck is going to get more mileage than the Ford model.
The Ram 1500 is available with a more comprehensive powertrain warranty than the Ford F-150.

 

Ram 1500 vs. Chevrolet Silverado 1500 in Lumberton

Highway driving range in the Ram 1500 takes center stage again by coming in higher than the Silverado 1500.
Speaking of highways, the combined mpg for these trucks is a difference of four miles, begging the question of whether you want to walk those extra miles to the nearest gas station should you run out.
The Silverado 1500 doesn't quite haul as much as the Ram 1500. The maximum towing capacity of the Ram truck is more than Chevy's.