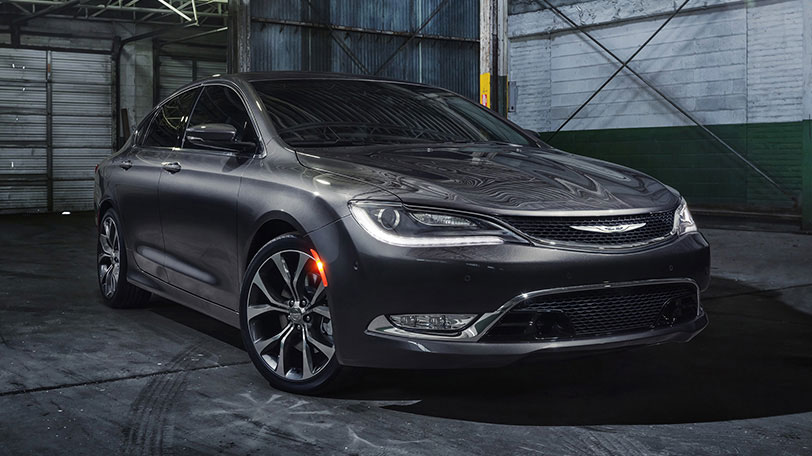 Why buy a Chrysler 200 from us?
There are plenty of reasons for Lumberton, NJ, customers to visit our dealership at 1624 Route 38, and it all begins with an automotive need. Whether you are shopping for a new or used Chysler 200, we want to help you make the perfect match.

Can you imagine sitting down in an elegantly designed seat and looking at an 8.4-inch high definition screen with GPS while you take in the awes of a scenic outdoor landscape. The Chrysler 200 sedan experience is exactly like this thanks to its exceptional performance and modern technology offerings. Let us show you why the Chrysler 200 is above its competition:

Chrysler 200 vs. the Toyota Camry
One of the top-selling passenger vehicles for many years is the Toyota Camry, but the all-new Chrysler 200 gives it a run for its money if you are in the market for a sedan with high performance and an excellent powertrain.
For beginners, the Chrysler 200 is available with a 3.6-liter, V6 engine and a 9-speed automatic transmission that pushes out 295 horsepower, while the Toyota Camry has a standard 6-speed automatic transmission, but with only 268 horsepower.
Additionally, the Chrysler 200 comes equipped with helpful technology that isn't available for the Camry, such as the completely disconnecting AWD system and an electric parking brake.
Chrysler 200 vs. Honda Accord
When comparing the Honda Accord and the all-new Chrysler 200, the differences in safety are quite obvious. The 200 gives buyers more standard safety and security features than almost any other sedan, including the Honda Accord, this makes it ideal for the American family.
Equipped with eight airbags and passive entry that is standard, compared to the six airbags and passive entry that is only an available option in the Honda Accord.
The Chrysler 200 safety features do not stop there, it comes with rear cross path detection, assisted parallel parking as well as perpendicular parking, and it even comes with blind spot monitoring. The Honda Accord doesn't have any of these safety features.
If safety and comfort are important to you, then schedule a Chrysler 200 test drive! All you have to do is fill out the "Make an Inquiry" form to the left and we will contact you today!