vs Toyota Highlander, Nissan Pathfinder & Ford Explorer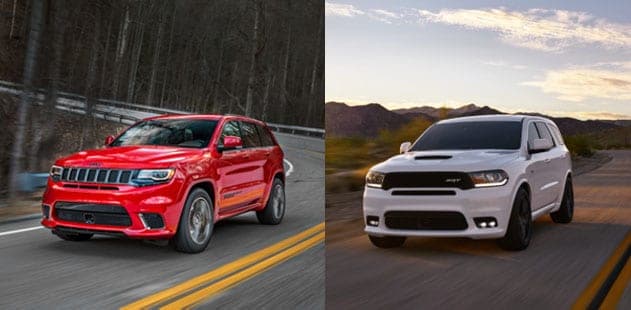 Wondering Which SUV is Right for You? We have answers.
Typically, many of the drivers who visit us here at Lucas Chrysler Jeep Dodge Ram have a general idea of the style of new car they want, even if they're not sure which specific model they want. That's where we come in.
With our expertise on the various makes and models of cars, SUVs, and trucks, and our wide variety of available vehicles from
Chrysler, Dodge, Jeep, and Ram
, we can help even the most indecisive New Jersey driver make up their mind.
If you know you want a vehicle with the high ground clearance, flexible cargo storage, all-wheel drive capability, and style of an SUV, but you don't know where to begin your search, let us offer some advice. Start here.
Make an Inquiry
* Indicates a required field
The Dodge Durango and the Jeep Grand Cherokee in Lumberton
Here at Lucas Chrysler Jeep Dodge Ram, we have two great, family-friendly SUVs on our lots, and we can highly recommend both to our New Jersey customers. Our Jeep Grand Cherokee and Dodge Durango have a lot of similarities, a few differences, and a lot to offer, depending on your personality and lifestyle needs.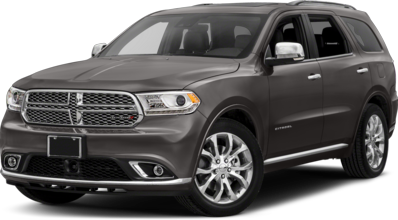 The Dodge Durango is a great family vehicle, with three rows of seating that can accommodate up to seven people. There are several key things you should know about our Dodge Durango SUV crossover, including:
There are five trim options for the Dodge Durango
The first four trims are available in either rear-wheel drive or all-wheel drive, while the fifth, top trim, the SRT, is only available with all-wheel drive
There are a range of possible engines in the Durango, from a couple of powerful V6 choices to a more-powerful, 360-horsepower V8, to a downright astounding, 475-horsepower V8 in the SRT model
While the Durango can seat up to seven people, it's also customizable. Drivers can order second-row captain-style chairs to reduce the seating to six passengers, or the base trim, SXT, can be ordered without the third row, to reduce seating to five and maximize cargo room
When it comes to utility, the Dodge Durango can tow a maximum of 8,600 pounds
The Jeep Grand Cherokee is a another favorite SUV crossover we have available here at Lucas Chrysler Dodge Jeep Ram. A luxurious model, this one is perfect for smaller families, with spacious seating for five people, and ample cargo room that can carry a lot of gear. Here are some things to be on the lookout for when shopping for a Jeep Grand Cherokee:
The Grand Cherokee is not available with a third row. It's a four-door, two-row SUV that seats five people
The Grand Cherokee has seven trim level options, one of which, the Trailhawk, is trail-rated and outfitted with special features that allow you to take it off the beaten path
Most of the Jeep Grand Cherokee trims are either rear-wheel drive or four-wheel drive, except the Trailhawk, which is four-wheel drive only, and the top two trims, SRT and Trackhawk, which are equipped with specialized all-wheel drive systems
The range of engine options for the Jeep Grand Cherokee includes a standard, 295-horsepower V6, a 360-horsepower V8, a powerhouse, 475-horsepower V8, and a headline-grabbing, 707-horsepower V8 in the Trackhawk
The Jeep Grand Cherokee can tow a maximum of around 7,200 pounds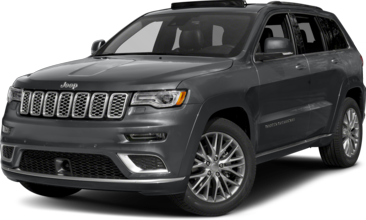 Dodge Durango and the Jeep Grand Cherokee vs. the Competition
As great as we know our Jeep SUVs and Dodge crossover options are, we also realize there are a number of other models on the car market that call themselves SUVs. Of course, none of those vehicles can even come close to the tow ratings, engine power, style, and quality of a vehicle from Dodge or Jeep.
But, if you're still torn between all of the available choices, let us help you tell the difference between these popular models. Here's a by-the-numbers view of how three other popular SUVs compare to our Jeep Grand Cherokee and Dodge Durango SUVs: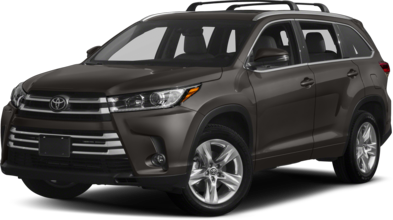 How the Toyota Highlander Stacks Up
The Toyota Highlander has multiple trim options, similar to the Dodge Durango and the Jeep Grand Cherokee. However, none of its possibilities can match either the SRT on the Durango, or the Trackhawk and SRT on the Grand Cherokee for pure power and thrill of driving
The Toyota Highlander models are strictly for on-the-road, traditional driving. It doesn't have a trail-rated version, like the Jeep Grand Cherokee, that can take you on off-road adventures
There are two engines for the Toyota Highlander. The standard engine is a disappointing, lackluster four-cylinder, and the top engine is a mediocre V6, neither of which matches a single engine in the Grand Cherokee and Durango lineup for performance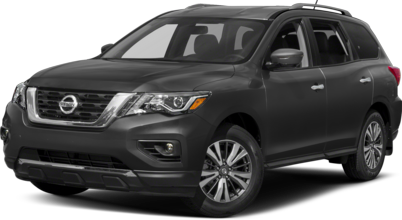 How the Nissan Pathfinder Stacks Up
With a maximum towing capacity of 6,000 pounds, the Pathfinder can be useful, but it doesn't come close to the ratings you can find on both the Dodge Durango and the Jeep Grand Cherokee.
The Nissan Pathfinder has just one engine available, regardless of trim level and sticker price. That engine is a 284-horsepower V6, which is not as powerful as any of the options on the Dodge Durango or the Jeep Grand Cherokee.
Like the Dodge Durango, the Nissan Pathfinder has three rows with seating for up to seven people. However, unlike the Dodge, the third row in the Pathfinder is close to miniscule and can only seat small children comfortably. Also, there are no alternative seating arrangements available on the Pathfinder.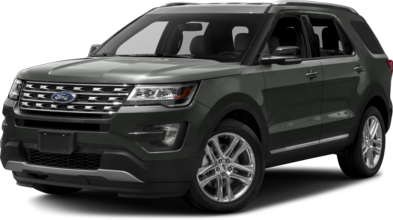 How the Ford Explorer Stacks Up
The Ford Explorer SUV's maximum tow rating doesn't even come close to that of the Durango or the Grand Cherokee, coming in at just 5,000 pounds.
The top engine power you can get on the Ford Explorer is 365-horsepower, which isn't even comparable to the Dodge's top power of 475 horsepower, or the Grand Cherokee's top power of 707 horsepower.
When it comes to standard features that begin at the entry-level trim, the Ford Explorer falls well below both the Dodge and the Jeep Grand Cherokee. The Explorer's standard features is a stripped-down list with only a handful of offerings, while our two SUVs come with a long list of pampering and safety-minded features.
Shopping for a New Family SUV in Lumberton
Now that we've told you all the ways our available SUV crossovers dominate the competition, the hardest decision you have is which model is best for you - the
Dodge Durango
or the
Jeep Grand Cherokee
.
Stop by and visit us soon at Lucas Chrysler Dodge Jeep Ram. We have both models on hand that you can test drive, and
our sales team
can help you make the bog decision, based on your family's needs and your tastes.
Hours
Monday

09:00AM - 07:00PM

Tuesday

09:00AM - 07:00PM

Wednesday

09:00AM - 07:00PM

Thursday

09:00AM - 07:00PM

Friday

09:00AM - 07:00PM

Saturday

09:00AM - 05:00PM

Sunday

Closed